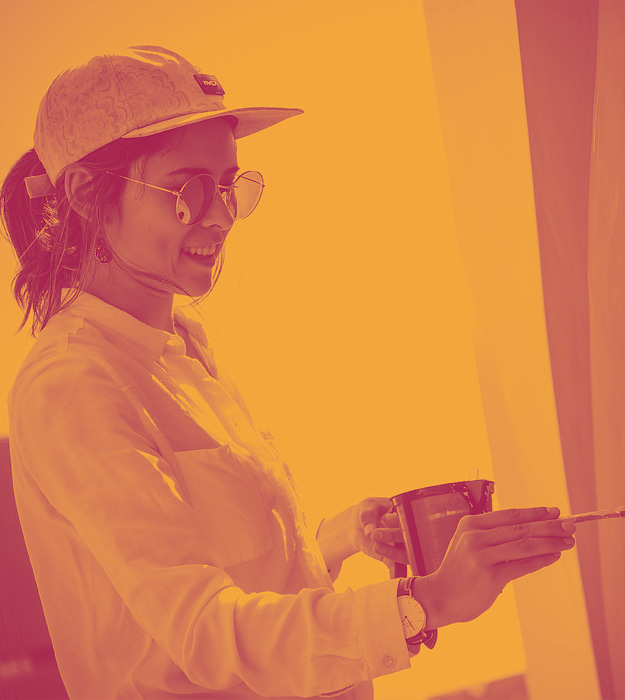 TOKYO, JAPAN
Cihi explores abstraction through the use of traditional Japanese forms. Frankie was born in Tokyo, Japan in 1988, and received her BFA from the School of Visual Arts (SVA) in 2010. She currently lives and works in Tokyo where she is best known for her colorful, geometric paintings which are often inspired by Japanese textile patterns. Over the past few years, Frankie has expanded her practice to include large-scale, outdoor murals and live paintings through which she allows viewers to watch her paint on both canvas and building exteriors. She has collaborated with Starbucks, MINI Cooper, Adobe, and Microsoft.
NEW YORK, NY
Feuerman is recognized as a pioneering figure in the world of hyperrealist sculpture, which emerged around 1970 in relation to photorealist painting. Together with contemporaries Duane Hanson, born in 1925, and John De Andrea, born in 1941, Feuerman was one of the three leaders in making lifelike sculptures that portray their models precisely. Feuerman's prolific career has spanned over four decades and her works continue to be exhibited worldwide. In Italy, she has exhibited four times in the Venice Biennale, in the Piazza della Republica; and the Teatro Romano e Museum Civico in Fiesole. In Asia, she has exhibited in Harbour City, Hong Kong; The National Museum of China, Shanghai, Huan Tai Hu Museum, Jiangsu, China; and the Clayarch Museum, Daejeon Museum and Suwon Museums in Korea. Numerous public sculptures have appeared in outdoor venues, including Petrosino Square in New York City and the Frederik Meijer Sculpture Gardens in Grand Rapids, Michigan. One of Feuerman's most recognizable pieces, The Golden Mean, is owned by the city of Peekskill and can be seen in Riverfront Green Park overlooking the Hudson River.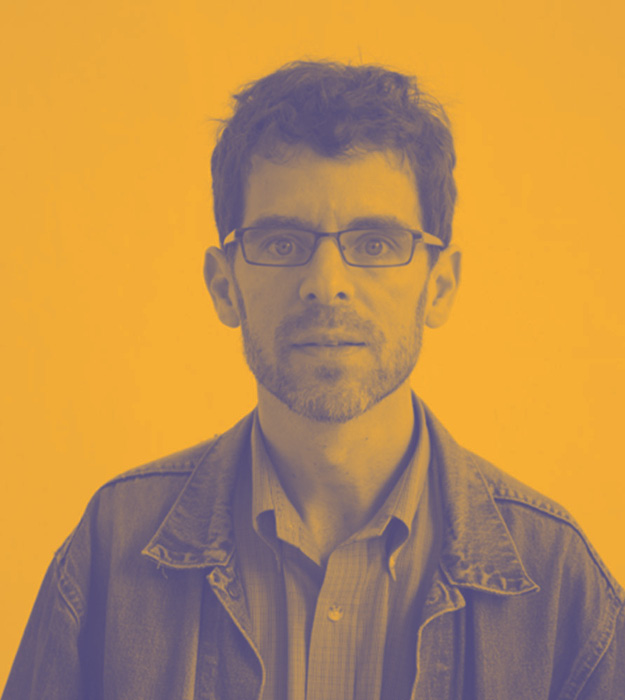 RICHMOND, VA
Stephen Vitiello is an electronic musician and media artist. His sound installations and multi-channel works are in the permanent collections of the Museum of Modern Art, the Whitney Museum and the Museum of Contemporary Art, Lyon. Vitiello's CD releases have been published by New Albion Records, Sub Rosa, 12k and Room 40. Exhibitions include a site-specific work for New York City's High Line, as well as "Soundings: A Contemporary Score," at the Museum of Modern Art; the 2002 Whitney Biennial; and the 2006 Biennial of Sydney. Over the last 25 years, Vitiello has collaborated with artists and musicians such as Pauline Oliveros, Ryuichi Sakamoto, Taylor Deupree, Joan Jonas, Julie Mehretu and Steve Roden. Vitiello has been awarded a Guggenheim Fellowship for "Fine Arts," a Creative Capital grant for "Emerging Fields" and an Alpert/Ucross Award for Music. In 2012, Australian Television produced the documentary, Stephen Vitiello: Listening With Intent. Originally from New York, Vitiello is now based in Richmond, VA where he is a professor of Kinetic Imaging at Virginia Commonwealth University.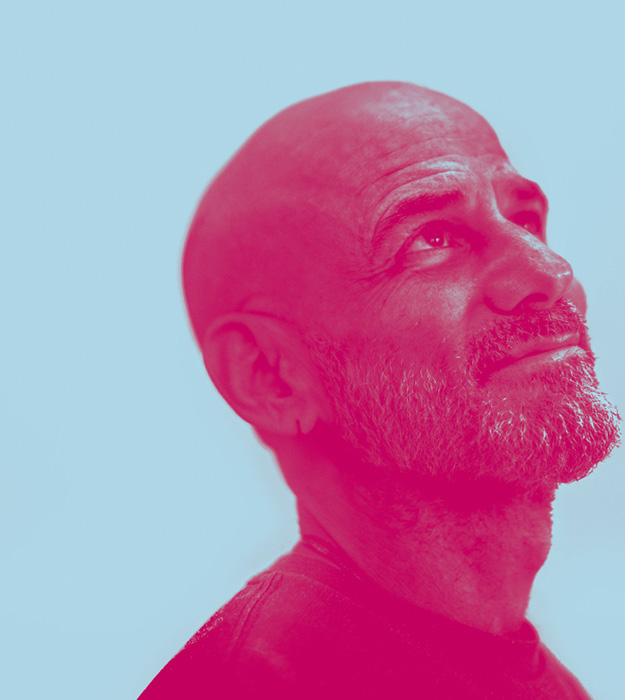 NEW YORK, NY
Renowned artist Steed Taylor has been commissioned by Related Companies, the City of West Palm Beach, the City Redevelopment Agency and Art in Public Places, to create an art installation known as a 'Road Tattoo.' The temporary painted street mural, affectionately titled Genii Loci, Latin for the protective spirits of a place, is viewed by the artist as the 'skin' of the community. The installation will stretch for more than a mile along Rosemary Avenue from Okeechobee Boulevard to Eleventh Street, making it the longest continuous road tattoo in the world. The mural will feature a combination of local native flora, Celtic knots emphasizing the power of community, and music notations as a nod to the historic Sunset Lounge and its unique history. The installation begins in April and will engage local artists, organizations, students and community groups to paint a portion of the project.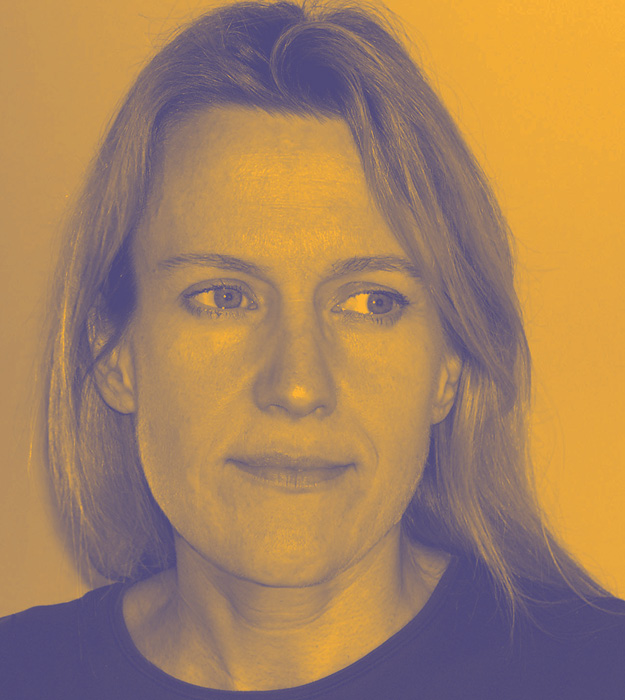 LOS ANGELES, CA
Jennifer Steinkamp was born in 1958 in Denver, Colorado and is the eldest of five children. Steinkamp received her BFA and MFA from Art Center College of Design, Pasadena, California in 1989 and 1991 respectively, and also received an honorary PhD in 2011. She lives and works in Los Angeles, California. While her video career began with brightly colored abstract projections, since 2003 she has increasingly incorporated nature-based imagery into her work — gnarled trees that twist, turn, and change seasons and rooms filled with undulating strands of flowers. In doing so she has brought digital art into the mainstream of contemporary art.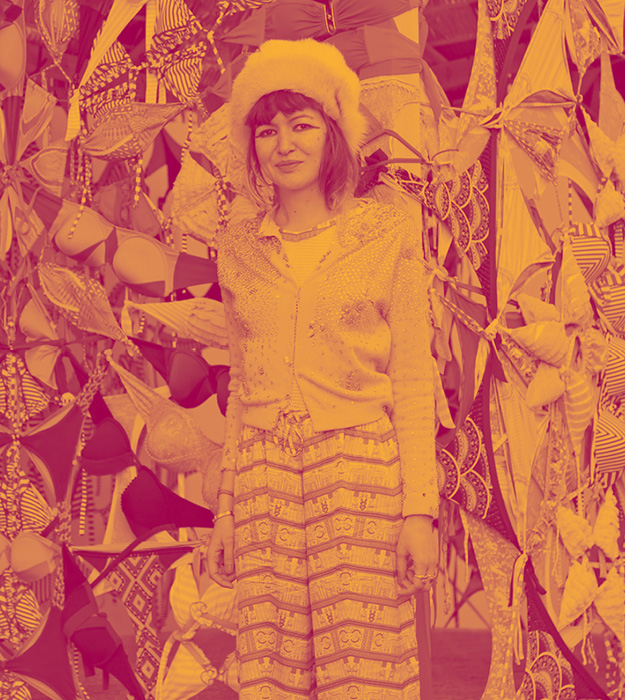 ATHENS, GREECE
Ioanna Pantazopoulou b.1984 in Athens, Greece and currently lives and works in New York. She received both her BA (2007) and MA (2009) in Fine Art from Chelsea College of Art and Design, London, U.K. Pantazopoulou is represented in New York by Safe Gallery and Athens by the Ileana Tounta Contemporary Art Center and has exhibited widely in Europe. She has shown her work at Safe Gallery in New York; Grand Union Gallery in Birmingham, U.K.; Primetime Gallery in New York; Hydra School Projects in Hydra, Greece; NEON Foundation in Athens, Greece; and many more. Her work is included in the Dimitris Daskalopoulos Collection, Athens, Greece.